Whether you intend to find clients, identify suppliers, create contacts or just see new things on offer; visiting a trade show will definitely help you achieve any or all of the above objectives. As a matter of fact, great business ideas as well as long lasting business relationships have been created from such gatherings. A visit to a trade fair in the Far East can be costly since you have to factor in transportation, accommodation, food among other things. The last thing you want is to waste your time and other resources just because you failed to take the necessary preparation measures for such a visit. In this article we look at some of the top strategies to help you in planning time at trade show.
#1Prepare Early:You obviously know that you will be going to a trade fair on a certain date. Therefore, instead of seating back and looking forward to the day get to work and device a plan of what needs to be done before the due date.
#2Set Goals: Start by setting objectives or goals of the things you need to achieve by the end of the trade show and make sure you list them down in order of priority.
#3Register: Go and register online for the tradeshow as this will obviously save you more time on the D-day and do not forget to get your accommodation requirements in order.
#4Set Appointments: If there are people you would like to meet, make sure you set up appointments with them as they are the reason you are there in the first place.
#5Finance planning: Come up with a budget to stick to on the show so as to avoid wastage of money on irrelevant items. Make sure you also allocate some money for new products.
#6Familiarize: You also need to take note of the show's timing, locations, prices, products on offer and regulations among other basic requirements.
#7Arrival Date: In regards to arriving at your destination, try and get there early. Arriving a day before the due date is enough for you to acclimatize with your surroundings as well as get the much needed rest.
#8Currency change: The moment you arrive at your destination, go to a trusted bureau and change your currency to the country's currency.
#9Get a translator: If you are headed to a country where you expect to face a language barrier problem, make sure you seek the services of a reputable translator. Some clients come with their own translators but it is better to have one by your side to help you in the paperwork you may not understand.
#10Stick to the game plan: The sheer enormity of the trade fair can tempt you to try out as many booths as possible but stick to your plan; that is, the most important things first then the rest.
#11Division of Labour: If you are with co-workers, why not divide the available tasks among yourselves in order to complete everything in time?
#12Carry Business Cards: It is not a sin not to carry business cards but failing to do so not only makes you look bad but it also wastes more of your time as you will have to spend time writing down contacts for everyone you are interested in.
#13Get a case with wheels: The catalogs you receive form these shows could be bulky and may drag you down. Therefore, get a suitcase on wheels for easier and faster movement.
#14Flat shoes: Additionally, you will be covering miles and you may be forced to stand for long hours. Therefore, make sure you wear comfortable shoes.
#15Check out New Products: Set aside some time to check out any new products as this is where you get the chance to jump onto new opportunities as well as get better ideas for your business. After all, you will have already met most of your target contacts.
In closing, planning time at trade show can be quite a daunting task. Even big organizations struggle on such instances. It takes discipline and sheer determination to stay on track. The next time you head out for a trade fair, try applying the above tips and you will have a wonderful trade show experience.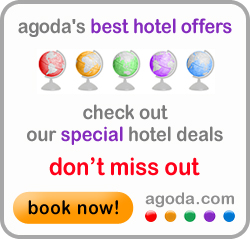 ---