Book a Stimulating Stopover in Dubai
One the shores of the Arabian Gulf, Dubai was until recently an oil rich desert state with little tourist infrastructure, but in only a few decades it has transformed itself into one of the world's leading beach destinations, whether you are flying to India, Sri Lanka, the Maldives or further afield, if you are travelling with emirates airlines you will be landing in Dubai, which makes a natural break for a few day's relaxation. Dubai's hotels are renowned and include some of the most lavish properties in the world, either on the beach, around Dubai creek or in the splendid isolation of the desert. Never understated, Dubai is a bold statement and the range of activities and facilities include excellent restaurants catering for all palates, a fun filled waterpark suitable for all ages, extravagant swimming pools, pampering space offering a range of world class treatments and even an incredible indoor ski slope, golfers will find the championship courses a challenging alternative, while adventure lovers can enjoy the dunes on thrilling 4×4 safaris or savour the traditional desert hospitality in a luxury camp.
When visiting Dubai for the first time most people are thrilled to find that this is a destination which goes above their expectations. Dubai's white sandy beaches are among some of the cleanest in the world, and when united with the all round sunny weather, make Dubai an exceptional choice of winter sun destination. Shopping in Dubai is both modern and exotic, with retail institutions and street markets to suit every flavor and budget, from globally famed boutique outlets to traditional Arabian markets, the visitor is bound to find a bargain or two.
Dubai has a very broad range of adventure activities to offer. Most startling of these is snow skiing, genuine snow in the middle of the desert, pretty an experience. Set out to the desert in a 4WD. The drivers will take you for a roller-coaster ride over sand dunes, show you the sunset from a tactical vantage point and finish with a traditional dinner with music and dance. A chance to play with dolphins at Dolphin Bay in Atlantis The Palm, Jumeirah. Dubai Aquarium has the world's biggest acrylic viewing panel and is watchable from inside Dubai Mall. Dubai Dolphinarium, Dubai zoo, Dubai Wildlife & Waterbird Sanctuary & Lost Chambers are the marine, aquatic & animal attractions.
Spend your day trips visiting, Sharjah, not far from Dubai and has numerous museums and art galleries, the Heritage museum; Islamic Handicraft Museum and Museum of Islamic Civilizations. An hour from Dubai is the fortress village of Hatta, with the Hatta Heritage Village with by tradition constructed houses. Near to Hatta are the Hatta Rock Pools with waterfalls and pools. A 16th Century village in the Hajjar mountains. The major trait is two round towers that protected the town against attacks.
Dubai has been a building site for countless years and still it goes on. That's resultant in a huge compilation of modern iconic buildings and some that are well recognized around the world.
Burj al-Arab hotel, promoted as a 7 star hotel. Reservation is needed to enter the hptel.. A "very smart casual" dress code applies. And the one on all the pictures of Dubai. Built on an artificial island that is just offshore and reaches 321 metres high. The cheapest way to see inside the hotel is to visit the Skyview bar or to take afternoon tea at Sahn Eddar.
Burj Dubai, once completed this will be the world's tallest building, the ultimate height has not yet been proclaimed and could reach 800 meters. Designed by Adam Smith who used Islamic geometrical shapes and spirals. Dubai Creek Golf & Yacht Club, Dusit Dubai, Emirates Towers, World Trade Centre are the other modern buildings to see.
There are everlasting water-sport opportunities as Dubai has some of the whitest and sandiest beaches in the world. Al Mamzar Beach Park has four beaches and two swimming pools, Russian Beach, a free beach subsequently to Dubai Marina Beach resort and spa, By far the most well-liked public beach Jumeirah Beach Park, large beach with life guards. At the rear the beach is a shaded grass area with barbeque facilities. For some sporting attractions you can opt for Camel Racing, Dubai Autodrome, Dubai Sports City, and Horse Racing.
For Shopping, Dubai is world famous for that. Being a world transit centre, low taxes and a enormous investment in shopping malls has led to one of the world's major shopping destinations. Shops open as early as 9 am and stay open to 11 pm. There are many shopping malls and each try's to beat the other in design and promotions. In the malls prices are fixed but bargain in the souks. Find the few names of places for shopping; Al Ain Plaza is the Computer Plaza with computers, computer parts VOIP Phones etc. Al Ghurair City is a traditional marker with gold webs on the ceiling, Burjuman Centre, here you find Plenty of designer brand stores, two food courts and play areas for children. Well-known names include Saks 5 the Avenue, Chanel, Dior, Prada, Kenzo, Ralph Lauren, City Centre Mall, Deira City Centre, Dubai Festival City, Dubai Mall, Gold and Diamond Park, Ibn Battuta Mall : Designed into six areas to symbolize the traditional architecture of China , India , Persia , Egypt , Tunisia and Andalusia and very easy to walk around, Jumaira Plaza: a pink shopping mall serves the northern end of the Jumeirah Road, Souk Madinat Jumeirah and many other souks.
For those seeking gentler alternative, the multitude of international boutiques and the gold souk combined with low taxes make the emirate a consumer's paradise.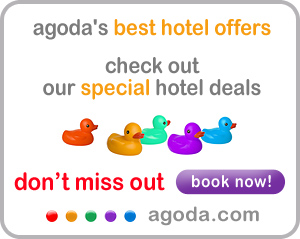 ---