Date/Time
Date(s) - 14/01/2013 - 17/01/2013
12:00 am
Location
Hong Kong Convention and Exhibition Centre
Category(ies)
The fairs will present a series of fashion shows, which feature collections of world renowned designers including Johanna Ho (Hong Kong), Holly Fulton (London), designer duo Nana Aganovich & Brooke Taylor (Paris) and Chi Zhang (Beijing) at the Hong Kong Fashion Extravaganza on the opening day of the fairs. Young designers are also ready to show international buyers their creativity. To cultivate and promote a new generation of fashion design talent for the local garment and fashion industry, the Hong Kong Young Fashion Designers' Contest 2013, Footwear Design Competition Hong Kong 2013 organised by The Federation of Hong Kong Footwear Ltd and co-organised by HKTDC, and Knitwear Symphony 2013 organised by the Knitwear Innovation and Design Society will gather young local designers to present their innovative designs. The finale of the fairs is a fashion show by local fashion conglomerate I.T. which will bring the most cutting edge designs of four fashion labels, namely b + ab, KATIE JUDITH, tout ā coup and Mini Cream.
Taking advantage of Hong Kong's position as one of the fashion capitals of the world, various local and overseas fashion brands choose to launch their new products or look for collaborations here, as well as build their brand images in Asia. Hong Kong Fashion Week and World Boutique are ideal platforms for designers and brands to reach out to the Chinese mainland market and other international markets.
The two fashion events will demonstrate that high fashion design is flourishing in many local companies. A collection of handmade millinery by Jaycow will showcase the latest headwear made with handpicked feathers and tailored for special occasions, weddings, dinner parties and festive events.
Another exhibitor, Capital Boys, is introducing the exciting collaboration "ZOMBIE BOY X I-SKIN", which is a fashion-driven collection utilising exclusive image-driven graphics and unique materials relating to the macabre character Zombie Boy for various i-accessories.
Renowned Peruvian designer Sumy Kujon will bring her latest collection of woven garments to Hong Kong, showing a fascinating blend of Chinese and Peruvian design techniques. New to the Hong Kong fashion fairs, Gulliver from Russia will feature its children's wear that's both colourful and functional. Another first time exhibitor, ICS MAXMANSERV SRL of the Republic of Moldova will present its 100% Egyptian cotton classic polo shirts.
Held concurrently, Hong Kong Fashion Week for Fall/Winter and World Boutique, Hong Kong, are recognised as a vital source of creative design talent, assembling both local and international fashion stars.
Miss Gloria Yam
Tel: (852) 2240 4356
Fax: (852) 3915 2464
Email: gloria.kk.yam@hktdc.org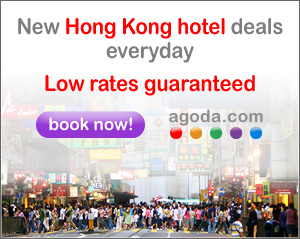 ---